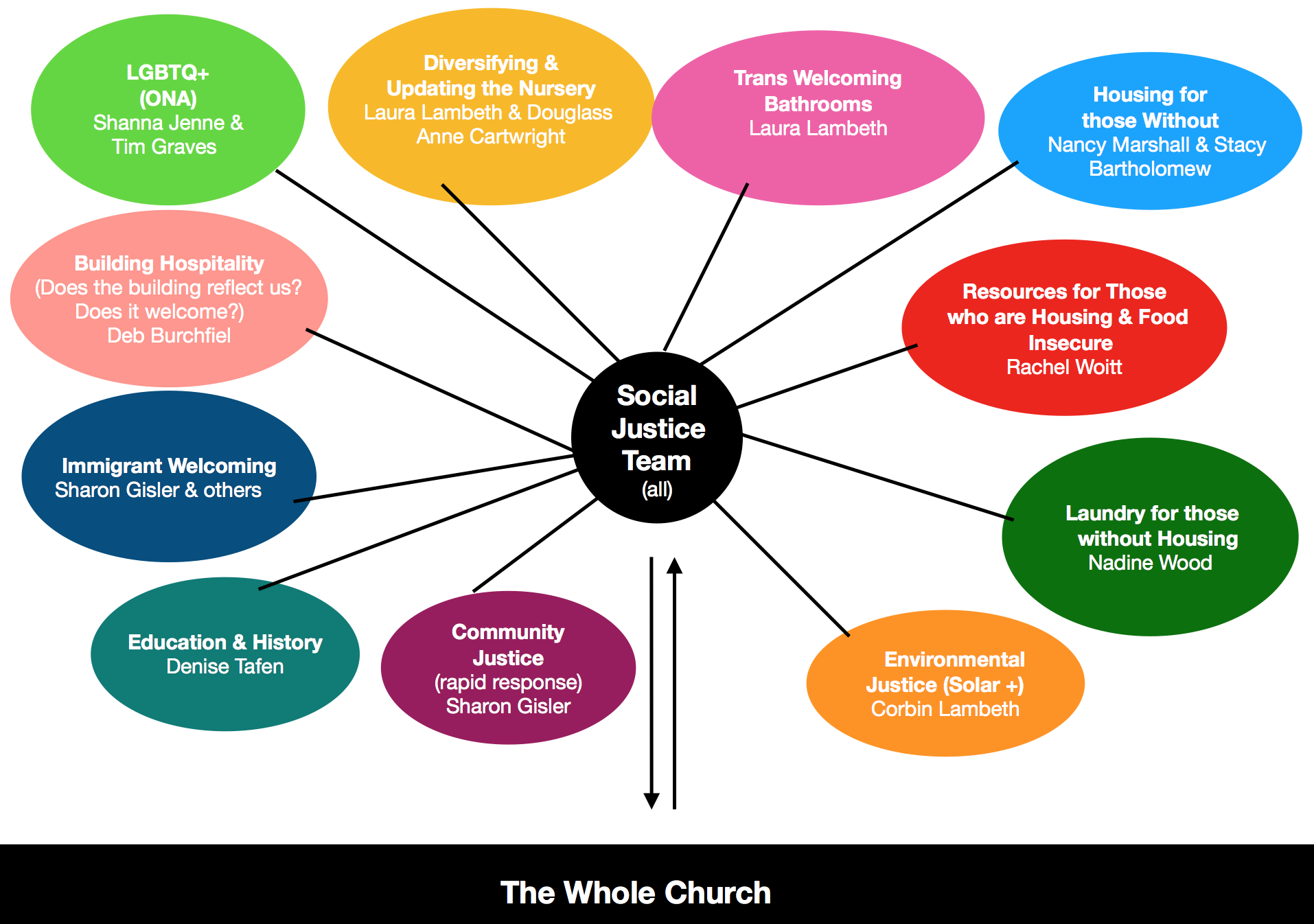 In the chart above, the "Social Justice Team" circle represents the whole team. The team is anyone who chooses to attend the as-needed Social Justice Team meetings or supports social justice ministries.
Each of the colorful bubbles in the chart identify an area which is currently being addressed. These areas will come and go in response to changing needs, conclusion of tasks, and passions of those within the church. Some sub-groups will be more long term than others.
Each sub-group has one or two identified people who have agreed to be points-of-contact regarding that area. The pastors serve as resources to all sub-groups though they may be involved in some more heavily than others. Each sub-group is self-organizing, "doing justice" (Micah 6:8) as they decide. Each sub-group keeps the pastors and the Social Justice Team informed of their ministries via meetings, emails, or other forms of communication.
Wanna help? Contact the person in the bubble or fill out the form below. Passionate about an area of Social Justice not listed? Talk with one of the pastors about how to proceed.