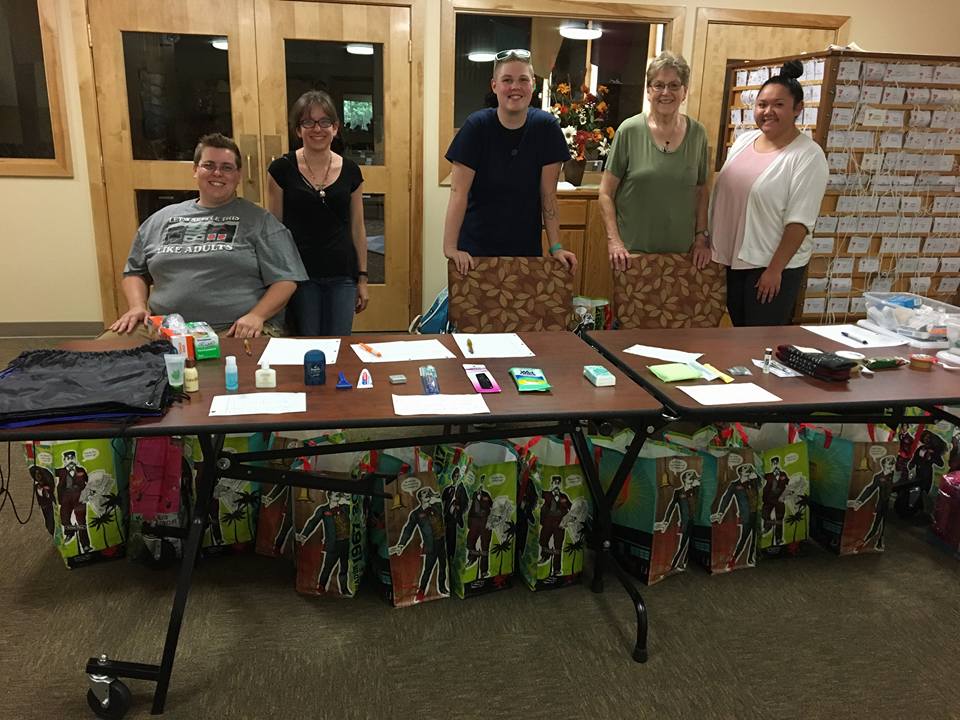 Rachel Woitt has taken on the role of helping to resource those with need in our community.
After the first evening of distributing items, Rachel wrote on the church's Facebook Social Justice Page:
"Something AMAZING happened tonight at an already amazing event. During our community meal, we FINALLY started out hygiene product care-package giveaway! It was a big hit, we had around 30 customers, and many compliments and encouraging words. With the help of volunteers working for the majority of the meal, taking a short dinner break, we made this possible! Thank you Alice, Casey, Cheyenne, Ellen, Elysse and others for making this awesome. And thank you to everyone who has donated supplies. We ran purely on donations tonight. Anyways, I'm just so overwhelmed with the difference this is going to make. You all rock!"
Rachel needs some help to continue and expand this project. She is looking for people who are interested in helping to distribute hygiene kits at the Community Meal each week. She is also always accepting donations for the hygiene kits. This includes travel sized shampoo/conditioner, soap, wipes, toothbrushes, toothpaste, etc. For a full list of acceptable donations please email the church office. If you are interested in helping with any of these things, please email Rachel at milofreak101@yahoo.com.
Particular needs at this time: Razors, condoms, single packets of medical items, and combs