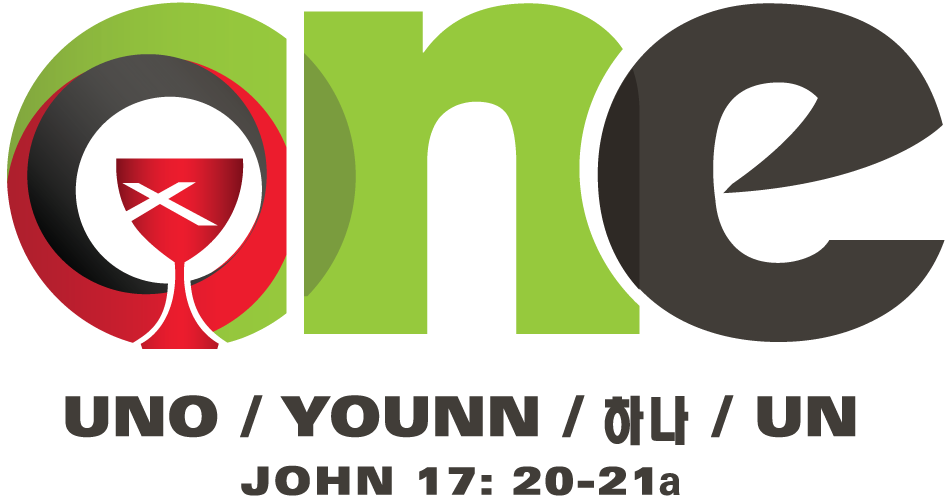 Live Tweeting at #DOCWeAreOne & twitter.com/RevTimG
Assembly Blogging at timgraves.us
Livestream of Worship at http://ga.disciples.org/live/
The Christian Church (Disciples of Christ) meet in General Assembly every two years. This year the Assembly is in Indianapolis. Mary Dale Salston, Douglass Anne, and Tim will represent Albany First Christian. (Douglass Anne also has significant responsibilities at the Assembly. She has been involved in planning and will be working to assure the worship at the event is meaningful for those attending from all over North America.)
A Disciples' Family Reunion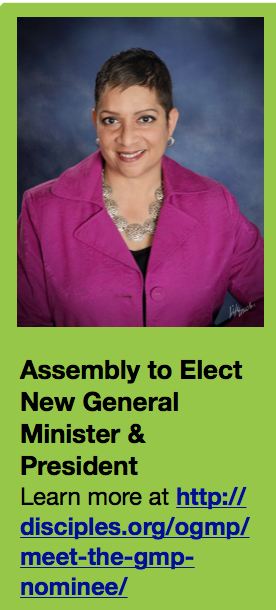 At the Nashville Assembly, my dad introduced me to the woman who was my kindergarten Sunday School teacher from our years at FCC Salem. She exclaimed, "I remember you, Timmy!" before recounting stories of my time in her class.
To be church — both locally and as a denomination — is to be in community with one another. One of my favorite parts of General Assembly is seeing old friends and gaining new friends.
The Exhibit Hall is filled with opportunities to talk with folks from the varied manifestations of the church – Pension Fund, Church Extension, Global Ministries, Family & Children's Ministries, LGBTQ+ Alliance, and more. I always come back with new ideas, resources, and contacts.
At Assembly we also do the business of the church. To be sure the reports can sometimes be somewhat dull but it's amazing to see the engagement as we discuss Sense-of-the-Assembly resolutions about social justice and other issues. We will vote on resolutions on carbon neutrality, being immigrant welcoming, removing racist language from church documents, repudiating the Christian doctrine of discovery and more. Learn more at http://ga.disciples.org/business/
This year, we will elect a new General Minister & President. The Rev. Teresa (Terri) Hord Owens is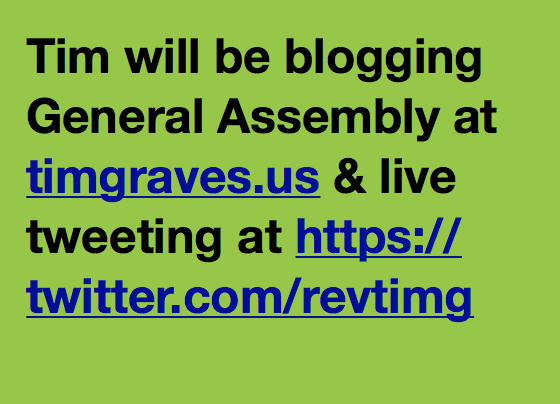 the nominee. You can learn about her at http://disciples.org/ogmp/meet-the-gmp-nominee/
At the end of the day, we gather as one family to worship because no matter the contentiousness of the business meetings or the excitement of meeting old and new friends, we remember that we are God's people gathering to be the church God dreams we can be.
In Service of the One,
Tim