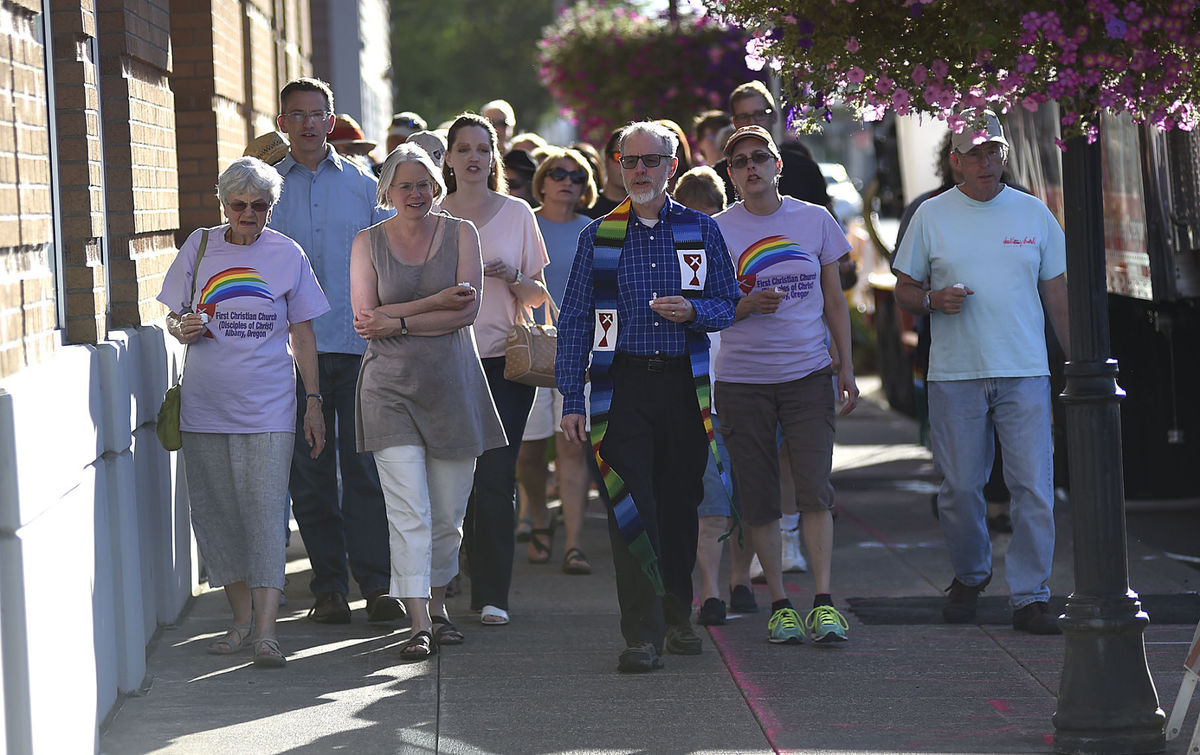 The Albany First Christian Church (Disciples of Christ) sponsored a community vigil in response the the failure of the Albany City Council to amend the Human Relations Commission's charter to address the needs of all citizens.
Church members and others from the community gathered to "grieve and declare outrage at the council's attitude and decision implying not all are created in the image of the divine," according to the event page on Facebook.
"While harmony is an admirable goal, harmony is the result of listening to one another, believing one another, particularly those who are marginalized in our city," says the Rev. Tim Graves, Lead Pastor of the First Christian Church. "This is a moral issue. To ignore heartfelt voices, to refuse to address the lived experiences of others, is not only contrary to the lived teachings of Jesus, it implies that some are less valuable — less human — than others. We know this to be false."
Fifty people publicly expressed grief at those forgotten in the rejection of the wording changes by City Council. They marched around City Hall singing of their lament and outrage before testifying in the Council meeting.
The Albany First Christian Church (Disciples of Christ), located at 432 Ferry St. SW, is an Open and Affirming congregation, rooted in Jesus' great commandment to love our neighbors as we do ourselves. We welcome all into the full life and ministry of our church, regardless of sexual orientation, gender identity, race, marital status, physical ability, mental ability, economic status, or faith background.
Additional information
Interfaith Voices: Council vote: old story, new chapter by Lead Pastor Tim Graves
Albany Rejects Equity Language (KGW)
City Council Rejects Equity Language (Democrat-Herald)