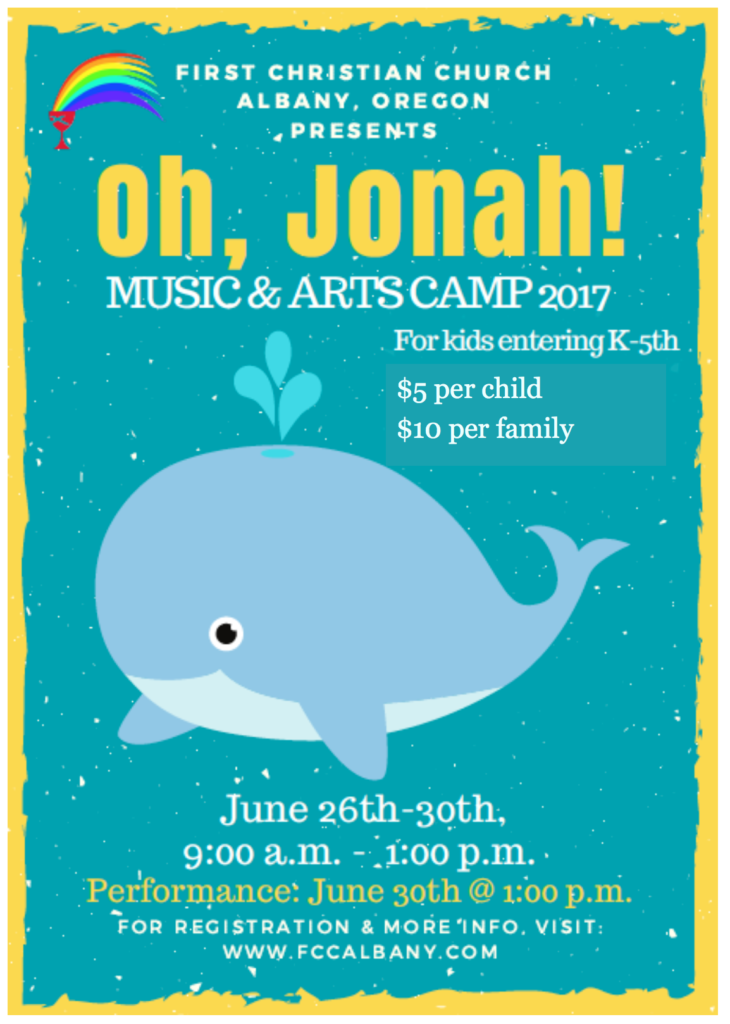 This summer, First Christian Church will be hosting a Music + Arts camp for kids entering K-5th grades from June 26-30. Camp will be Monday through Friday from 9:00 a.m. – 1:00 p.m. Registration is $5 per child ($10 for families with more than one child), and includes a t-shirt and lunch each day.
At the end of the week (Friday, June 30th at 1:00 p.m.), the kids will perform a musical about Jonah and the Whale that promises to be a "whale of a good time for everybody!"
If you'd like to register your child for this awesome, fun, and creative camp, fill out the form here and send the registration fee to:

First Christian Church
432 Ferry St. SW
Albany, OR 97321
If you have any questions, please contact Pastor Douglass Anne at fccrevda@gmail.com or 541.926.8606.